FREQUENTLY ASKED QUESTIONS
• Upgraded Time/Temperature Gauge
• Secondary Leverage Handle
• Opens approximately 50 degrees
• Thick items capable (up to 1/2 inch thick)
• Improved heating element for quicker heat up
• Heat Press Style: Clamshell
• Baked on, Non-Stick Coated Heat Platen
• Gauge Reading: º F or º C measure
• Digital Temperature Control
• Digital Automatic Timer
• Maximum Temperature: 400º F
• Time Range: 0-999 Seconds
• What sizes do they come in?
The HPN Black Series clamshell heat presses are available in 5" x 5", 15" x 15", 16" x 20" and 16" x 24" while the swing away models are available in 9" x 12", 15" x 15" and 16" x 20".
• Does it automatically open?
Auto-Open versions of the 15" x 15" and 16" x 20" models are available.
• What kinds of transfers can I use with the Black Series?
The HPN Black Series is capable of transferring a wide variety of materials including heat transfer paper, heat transfer vinyl, sublimation transfers, screen printed transfer, direct to garment transfer and embroidery patches.
• What size of t shirts can I press onto?
The HPN Black series can transfer materials onto any size garment. However, the size of the transfer is limited to the size of the heat press.
• Will I be able to use the heat press in my home?
Yes, the HPN Black Series is capable of being operated in a single family home or apartment as well as in any commercial setting. We recommend the machine be plugged into its own dedicated circuit.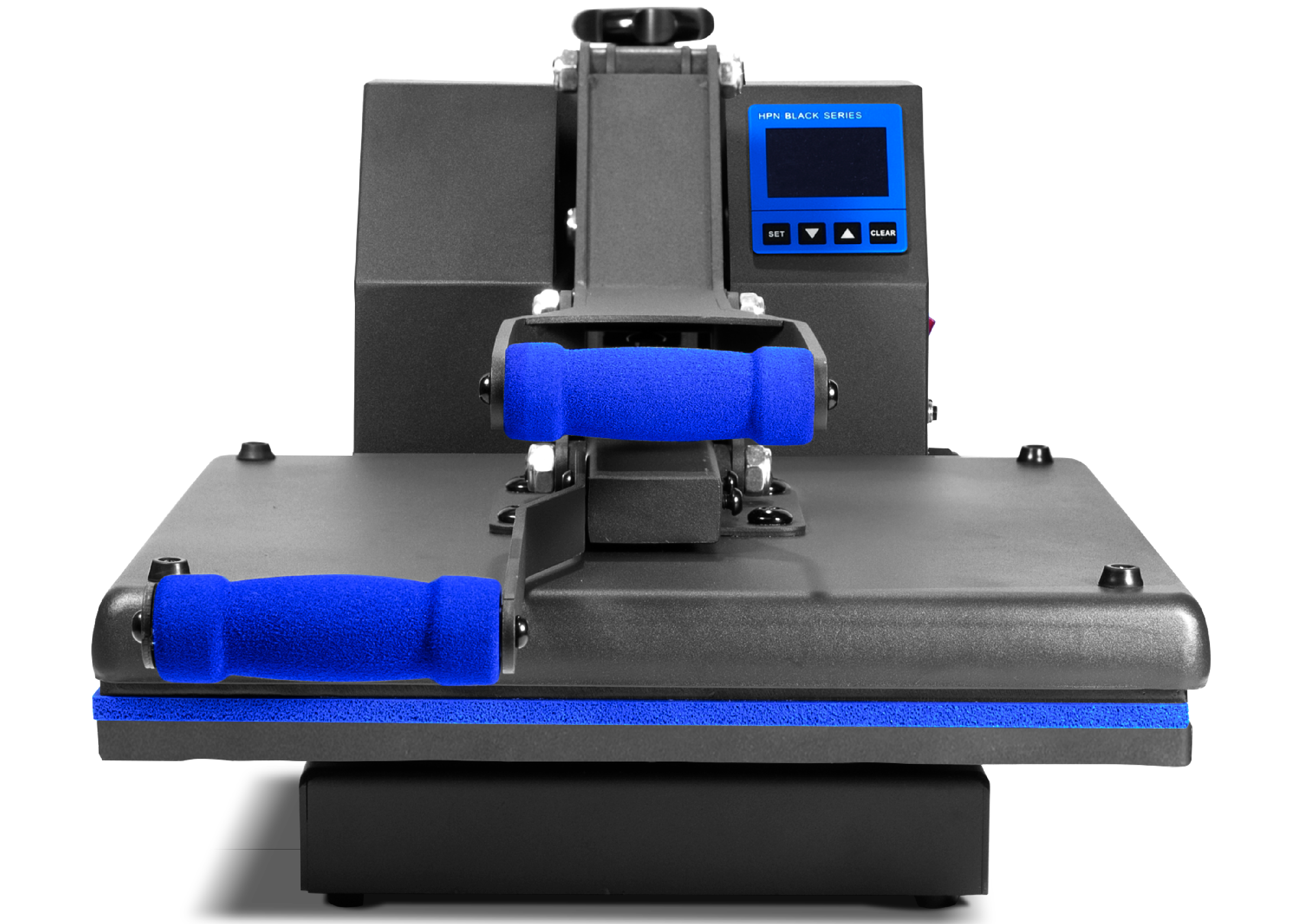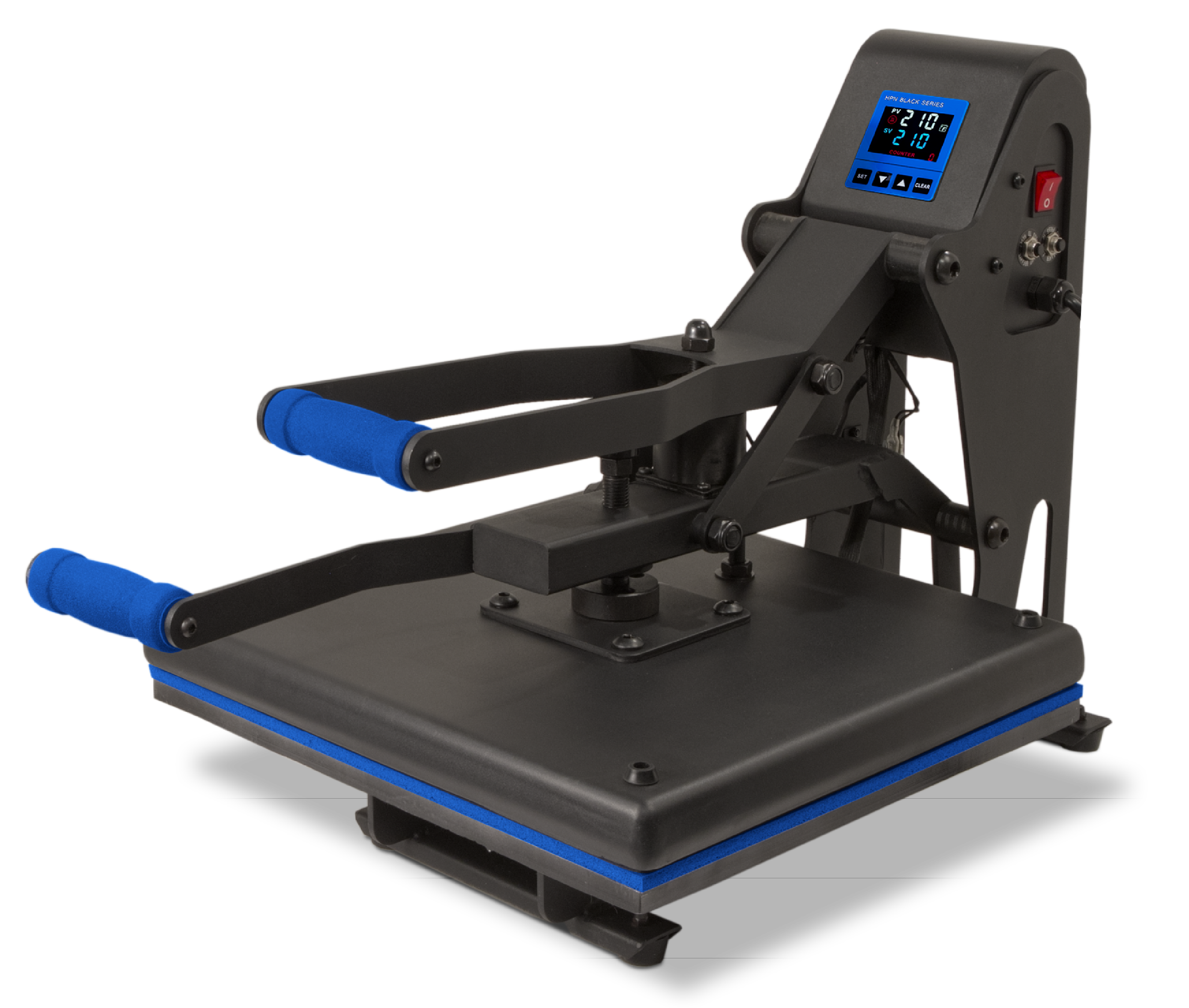 The HPN 15" x 15" Clamshell High Pressure Heat Press Machine is unmatched in quality and craftsmanship in its size class. A complete commercial quality, business grade heat press at an unbeatable price.
Every mechanical and technical detail has been developed with precision. The powerful clamp mechanism ensures increased leverage and torque with minimal effort. Provides complete end-to-end even pressure and heating. Top of its class digital temperature and timer gauge provides accurate readings in both Fahrenheit and Celsius degree measure.
HPN Black Series Cap Press
HPN Black Series Clamshell
Heat Press
Using Multifunction Attachments